Hi,
Want to know how exactly the classes are loaded by camunda.
I have 3 separate Spring boot microservices:
WebUI: Camunda web ui
notations: Storing all the BPMN files(from this only the BPMNs are deployed)
Listener: Having all the listeners(Java delegate, execution listeners, task listeners)
When I run WebUI, notations and listener MSs locally all the listener classes are loaded and executed by the WebUI MS.
But when I deploy all the three on server and afterwards change(add/remove) the listener MS, the new classes are not found by the WebUI MS.
How to handle deployments? Do I need any MS restarts? Are there any configurations with the help of which the changes can be managed?
I have set the camunda.bpm.job-execution.deployment-aware=true, but this is not helping. Even I have added the asynchronous continuations as in: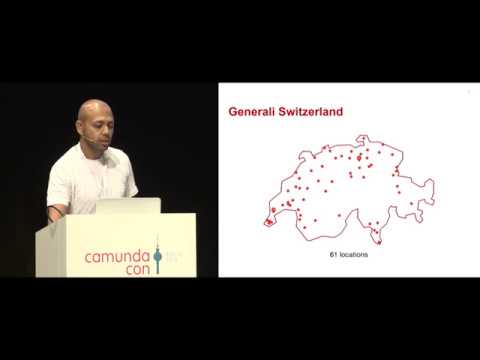 What care should be taken off while deploying such setup?
Is it compulsory that I should create a war file of my project or still I can go it with jar?(How to deploy a Camunda Spring Boot application to an external application server - Just In Time Software Development)
PFB the log:
2021-05-14 14:44:43.522 WARN 1 — [nio-5070-exec-9] org.camunda.bpm.engine.rest.exception : ENGINE-REST-HTTP500 org.camunda.bpm.engine.rest.exception.RestException: Cannot submit task form cceb8b02-b494-11eb-9ac0-acde48001122: ENGINE-09008 Exception while instantiating class 'com.listener.TestListener': ENGINE-09017 Cannot load class 'com.listener.TestListener': com.listener.TestListener
at org.camunda.bpm.engine.rest.sub.task.impl.TaskResourceImpl.submit(TaskResourceImpl.java:165)
at java.base/jdk.internal.reflect.NativeMethodAccessorImpl.invoke0(Native Method)
at java.base/jdk.internal.reflect.NativeMethodAccessorImpl.invoke(Unknown Source)
at java.base/jdk.internal.reflect.DelegatingMethodAccessorImpl.invoke(Unknown Source)
at java.base/java.lang.reflect.Method.invoke(Unknown Source)
at org.glassfish.jersey.server.model.internal.ResourceMethodInvocationHandlerFactory.lambda$static$0(ResourceMethodInvocationHandlerFactory.java:52)
at org.glassfish.jersey.server.model.internal.AbstractJavaResourceMethodDispatcher$1.run(AbstractJavaResourceMethodDispatcher.java:124)
at org.glassfish.jersey.server.model.internal.AbstractJavaResourceMethodDispatcher.invoke(AbstractJavaResourceMethodDispatcher.java:167)
at org.glassfish.jersey.server.model.internal.JavaResourceMethodDispatcherProvider$ResponseOutInvoker.doDispatch(JavaResourceMethodDispatcherProvider.java:176)
at org.glassfish.jersey.server.model.internal.AbstractJavaResourceMethodDispatcher.dispatch(AbstractJavaResourceMethodDispatcher.java:79)
at org.glassfish.jersey.server.model.ResourceMethodInvoker.invoke(ResourceMethodInvoker.java:469)
at org.glassfish.jersey.server.model.ResourceMethodInvoker.apply(ResourceMethodInvoker.java:391)
at org.glassfish.jersey.server.model.ResourceMethodInvoker.apply(ResourceMethodInvoker.java:80)
at org.glassfish.jersey.server.ServerRuntime$1.run(ServerRuntime.java:253)
at org.glassfish.jersey.internal.Errors$1.call(Errors.java:248)
at org.glassfish.jersey.internal.Errors$1.call(Errors.java:244)
at org.glassfish.jersey.internal.Errors.process(Errors.java:292)
at org.glassfish.jersey.internal.Errors.process(Errors.java:274)
at org.glassfish.jersey.internal.Errors.process(Errors.java:244)
at org.glassfish.jersey.process.internal.RequestScope.runInScope(RequestScope.java:265)
at org.glassfish.jersey.server.ServerRuntime.process(ServerRuntime.java:232)
at org.glassfish.jersey.server.ApplicationHandler.handle(ApplicationHandler.java:680)
at org.glassfish.jersey.servlet.WebComponent.serviceImpl(WebComponent.java:392)
at org.glassfish.jersey.servlet.WebComponent.service(WebComponent.java:346)
at org.glassfish.jersey.servlet.ServletContainer.service(ServletContainer.java:365)
at org.glassfish.jersey.servlet.ServletContainer.service(ServletContainer.java:318)
at org.glassfish.jersey.servlet.ServletContainer.service(ServletContainer.java:205)
at org.apache.catalina.core.ApplicationFilterChain.internalDoFilter(ApplicationFilterChain.java:231)
at org.apache.catalina.core.ApplicationFilterChain.doFilter(ApplicationFilterChain.java:166)
at org.apache.tomcat.websocket.server.WsFilter.doFilter(WsFilter.java:53)
at org.apache.catalina.core.ApplicationFilterChain.internalDoFilter(ApplicationFilterChain.java:193)
at org.apache.catalina.core.ApplicationFilterChain.doFilter(ApplicationFilterChain.java:166)
at org.camunda.bpm.engine.rest.filter.CacheControlFilter.doFilter(CacheControlFilter.java:45)
at org.apache.catalina.core.ApplicationFilterChain.internalDoFilter(ApplicationFilterChain.java:193)
at org.apache.catalina.core.ApplicationFilterChain.doFilter(ApplicationFilterChain.java:166)
at org.camunda.bpm.engine.rest.filter.EmptyBodyFilter.doFilter(EmptyBodyFilter.java:99)
at org.apache.catalina.core.ApplicationFilterChain.internalDoFilter(ApplicationFilterChain.java:193)
at org.apache.catalina.core.ApplicationFilterChain.doFilter(ApplicationFilterChain.java:166)
at org.camunda.bpm.webapp.impl.engine.ProcessEnginesFilter.applyFilter(ProcessEnginesFilter.java:144)
at org.camunda.bpm.webapp.impl.filter.AbstractTemplateFilter.doFilter(AbstractTemplateFilter.java:58)
at org.camunda.bpm.spring.boot.starter.webapp.filter.LazyDelegateFilter.doFilter(LazyDelegateFilter.java:60)
at org.apache.catalina.core.ApplicationFilterChain.internalDoFilter(ApplicationFilterChain.java:193)
at org.apache.catalina.core.ApplicationFilterChain.doFilter(ApplicationFilterChain.java:166)
at org.camunda.bpm.webapp.impl.security.filter.headersec.HttpHeaderSecurityFilter.doFilter(HttpHeaderSecurityFilter.java:87)
at org.apache.catalina.core.ApplicationFilterChain.internalDoFilter(ApplicationFilterChain.java:193)
at org.apache.catalina.core.ApplicationFilterChain.doFilter(ApplicationFilterChain.java:166)
at org.camunda.bpm.spring.boot.starter.webapp.filter.SpringBootCsrfPreventionFilter.doFilter(SpringBootCsrfPreventionFilter.java:136)
at org.apache.catalina.core.ApplicationFilterChain.internalDoFilter(ApplicationFilterChain.java:193)
at org.apache.catalina.core.ApplicationFilterChain.doFilter(ApplicationFilterChain.java:166)
at org.camunda.bpm.webapp.impl.security.filter.SecurityFilter.doFilterSecure(SecurityFilter.java:73)
at org.camunda.bpm.webapp.impl.security.filter.SecurityFilter.doFilter(SecurityFilter.java:57)
at org.camunda.bpm.spring.boot.starter.webapp.filter.LazyDelegateFilter.doFilter(LazyDelegateFilter.java:60)
at org.apache.catalina.core.ApplicationFilterChain.internalDoFilter(ApplicationFilterChain.java:193)
at org.apache.catalina.core.ApplicationFilterChain.doFilter(ApplicationFilterChain.java:166)
at org.camunda.bpm.webapp.impl.security.auth.AuthenticationFilter$1.execute(AuthenticationFilter.java:62)
at org.camunda.bpm.webapp.impl.security.auth.AuthenticationFilter$1.execute(AuthenticationFilter.java:60)
at org.camunda.bpm.webapp.impl.security.SecurityActions.runWithAuthentications(SecurityActions.java:44)
at org.camunda.bpm.webapp.impl.security.auth.AuthenticationFilter.doFilter(AuthenticationFilter.java:60)
at org.apache.catalina.core.ApplicationFilterChain.internalDoFilter(ApplicationFilterChain.java:193)
at org.apache.catalina.core.ApplicationFilterChain.doFilter(ApplicationFilterChain.java:166)
at org.springframework.web.filter.RequestContextFilter.doFilterInternal(RequestContextFilter.java:100)
at org.springframework.web.filter.OncePerRequestFilter.doFilter(OncePerRequestFilter.java:119)
at org.apache.catalina.core.ApplicationFilterChain.internalDoFilter(ApplicationFilterChain.java:193)
at org.apache.catalina.core.ApplicationFilterChain.doFilter(ApplicationFilterChain.java:166)
at org.springframework.web.filter.FormContentFilter.doFilterInternal(FormContentFilter.java:93)
at org.springframework.web.filter.OncePerRequestFilter.doFilter(OncePerRequestFilter.java:119)
at org.apache.catalina.core.ApplicationFilterChain.internalDoFilter(ApplicationFilterChain.java:193)
at org.apache.catalina.core.ApplicationFilterChain.doFilter(ApplicationFilterChain.java:166)
at org.springframework.boot.actuate.metrics.web.servlet.WebMvcMetricsFilter.doFilterInternal(WebMvcMetricsFilter.java:109)
at org.springframework.web.filter.OncePerRequestFilter.doFilter(OncePerRequestFilter.java:119)
at org.apache.catalina.core.ApplicationFilterChain.internalDoFilter(ApplicationFilterChain.java:193)
at org.apache.catalina.core.ApplicationFilterChain.doFilter(ApplicationFilterChain.java:166)
at org.springframework.web.filter.CharacterEncodingFilter.doFilterInternal(CharacterEncodingFilter.java:201)
at org.springframework.web.filter.OncePerRequestFilter.doFilter(OncePerRequestFilter.java:119)
at org.apache.catalina.core.ApplicationFilterChain.internalDoFilter(ApplicationFilterChain.java:193)
at org.apache.catalina.core.ApplicationFilterChain.doFilter(ApplicationFilterChain.java:166)
at org.apache.catalina.core.StandardWrapperValve.invoke(StandardWrapperValve.java:202)
at org.apache.catalina.core.StandardContextValve.invoke(StandardContextValve.java:96)
at org.apache.catalina.authenticator.AuthenticatorBase.invoke(AuthenticatorBase.java:541)
at org.apache.catalina.core.StandardHostValve.invoke(StandardHostValve.java:139)
at org.apache.catalina.valves.ErrorReportValve.invoke(ErrorReportValve.java:92)
at org.apache.catalina.core.StandardEngineValve.invoke(StandardEngineValve.java:74)
at org.apache.catalina.valves.RemoteIpValve.invoke(RemoteIpValve.java:747)
at org.apache.catalina.connector.CoyoteAdapter.service(CoyoteAdapter.java:343)
at org.apache.coyote.http11.Http11Processor.service(Http11Processor.java:367)
at org.apache.coyote.AbstractProcessorLight.process(AbstractProcessorLight.java:65)
at org.apache.coyote.AbstractProtocol$ConnectionHandler.process(AbstractProtocol.java:868)
at org.apache.tomcat.util.net.NioEndpoint$SocketProcessor.doRun(NioEndpoint.java:1639)
at org.apache.tomcat.util.net.SocketProcessorBase.run(SocketProcessorBase.java:49)
at java.base/java.util.concurrent.ThreadPoolExecutor.runWorker(Unknown Source)
at java.base/java.util.concurrent.ThreadPoolExecutor$Worker.run(Unknown Source)
at org.apache.tomcat.util.threads.TaskThread$WrappingRunnable.run(TaskThread.java:61)
at java.base/java.lang.Thread.run(Unknown Source)
Caused by: org.camunda.bpm.engine.ProcessEngineException: ENGINE-09008 Exception while instantiating class 'com.listener.TestListener': ENGINE-09017 Cannot load class 'com.listener.TestListener': com.listener.TestListener
at org.camunda.bpm.engine.impl.util.EngineUtilLogger.exceptionWhileInstantiatingClass(EngineUtilLogger.java:89)
at org.camunda.bpm.engine.impl.util.ClassDelegateUtil.instantiateDelegate(ClassDelegateUtil.java:54)
at org.camunda.bpm.engine.impl.bpmn.listener.ClassDelegateExecutionListener.getExecutionListenerInstance(ClassDelegateExecutionListener.java:60)
at org.camunda.bpm.engine.impl.bpmn.listener.ClassDelegateExecutionListener.notify(ClassDelegateExecutionListener.java:52)
at org.camunda.bpm.engine.impl.bpmn.listener.ClassDelegateExecutionListener.notify(ClassDelegateExecutionListener.java:38)
at org.camunda.bpm.engine.impl.core.instance.CoreExecution.invokeListener(CoreExecution.java:101)
at org.camunda.bpm.engine.impl.core.operation.AbstractEventAtomicOperation.execute(AbstractEventAtomicOperation.java:55)
at org.camunda.bpm.engine.impl.interceptor.AtomicOperationInvocation.execute(AtomicOperationInvocation.java:99)
at org.camunda.bpm.engine.impl.interceptor.CommandInvocationContext.invokeNext(CommandInvocationContext.java:131)
at org.camunda.bpm.engine.impl.interceptor.CommandInvocationContext.performNext(CommandInvocationContext.java:111)
at org.camunda.bpm.engine.impl.interceptor.CommandInvocationContext.performOperation(CommandInvocationContext.java:86)
at org.camunda.bpm.engine.impl.persistence.entity.ExecutionEntity.performOperation(ExecutionEntity.java:645)
at org.camunda.bpm.engine.impl.persistence.entity.ExecutionEntity.performOperation(ExecutionEntity.java:619)
at org.camunda.bpm.engine.impl.pvm.runtime.PvmExecutionImpl.leaveActivityViaTransitions(PvmExecutionImpl.java:1017)
at org.camunda.bpm.engine.impl.pvm.runtime.PvmExecutionImpl.leaveActivityViaTransition(PvmExecutionImpl.java:960)
at org.camunda.bpm.engine.impl.bpmn.behavior.BpmnActivityBehavior.performOutgoingBehavior(BpmnActivityBehavior.java:101)
at org.camunda.bpm.engine.impl.bpmn.behavior.BpmnActivityBehavior.performDefaultOutgoingBehavior(BpmnActivityBehavior.java:55)
at org.camunda.bpm.engine.impl.bpmn.behavior.FlowNodeActivityBehavior.doLeave(FlowNodeActivityBehavior.java:56)
at org.camunda.bpm.engine.impl.bpmn.behavior.AbstractBpmnActivityBehavior.doLeave(AbstractBpmnActivityBehavior.java:62)
at org.camunda.bpm.engine.impl.pvm.runtime.operation.PvmAtomicOperationActivityLeave.execute(PvmAtomicOperationActivityLeave.java:56)
at org.camunda.bpm.engine.impl.pvm.runtime.operation.PvmAtomicOperationActivityLeave.execute(PvmAtomicOperationActivityLeave.java:32)
at org.camunda.bpm.engine.impl.interceptor.AtomicOperationInvocation.execute(AtomicOperationInvocation.java:99)
at org.camunda.bpm.engine.impl.interceptor.CommandInvocationContext.invokeNext(CommandInvocationContext.java:131)
at org.camunda.bpm.engine.impl.interceptor.CommandInvocationContext.performNext(CommandInvocationContext.java:111)
at org.camunda.bpm.engine.impl.interceptor.CommandInvocationContext.performOperation(CommandInvocationContext.java:86)
at org.camunda.bpm.engine.impl.persistence.entity.ExecutionEntity.performOperation(ExecutionEntity.java:645)
at org.camunda.bpm.engine.impl.persistence.entity.ExecutionEntity.performOperation(ExecutionEntity.java:619)
at org.camunda.bpm.engine.impl.pvm.runtime.PvmExecutionImpl$6.callback(PvmExecutionImpl.java:1937)
at org.camunda.bpm.engine.impl.pvm.runtime.PvmExecutionImpl$6.callback(PvmExecutionImpl.java:1934)
at org.camunda.bpm.engine.impl.pvm.runtime.PvmExecutionImpl.continueExecutionIfNotCanceled(PvmExecutionImpl.java:2004)
at org.camunda.bpm.engine.impl.pvm.runtime.PvmExecutionImpl.dispatchDelayedEventsAndPerformOperation(PvmExecutionImpl.java:1953)
at org.camunda.bpm.engine.impl.pvm.runtime.PvmExecutionImpl.dispatchDelayedEventsAndPerformOperation(PvmExecutionImpl.java:1934)
at org.camunda.bpm.engine.impl.bpmn.behavior.FlowNodeActivityBehavior.leave(FlowNodeActivityBehavior.java:52)
at org.camunda.bpm.engine.impl.bpmn.behavior.UserTaskActivityBehavior.signal(UserTaskActivityBehavior.java:66)
at org.camunda.bpm.engine.impl.pvm.runtime.PvmExecutionImpl.signal(PvmExecutionImpl.java:728)
at org.camunda.bpm.engine.impl.persistence.entity.TaskEntity.complete(TaskEntity.java:336)
at org.camunda.bpm.engine.impl.cmd.SubmitTaskFormCmd.execute(SubmitTaskFormCmd.java:94)
at org.camunda.bpm.engine.impl.cmd.SubmitTaskFormCmd.execute(SubmitTaskFormCmd.java:43)
at org.camunda.bpm.engine.impl.interceptor.CommandExecutorImpl.execute(CommandExecutorImpl.java:28)
at org.camunda.bpm.engine.impl.interceptor.CommandContextInterceptor.execute(CommandContextInterceptor.java:110)
at org.camunda.bpm.engine.spring.SpringTransactionInterceptor$1.doInTransaction(SpringTransactionInterceptor.java:46)
at org.springframework.transaction.support.TransactionTemplate.execute(TransactionTemplate.java:140)
at org.camunda.bpm.engine.spring.SpringTransactionInterceptor.execute(SpringTransactionInterceptor.java:44)
at org.camunda.bpm.engine.impl.interceptor.ProcessApplicationContextInterceptor.execute(ProcessApplicationContextInterceptor.java:70)
at org.camunda.bpm.engine.impl.interceptor.LogInterceptor.execute(LogInterceptor.java:33)
at org.camunda.bpm.engine.impl.FormServiceImpl.submitTaskForm(FormServiceImpl.java:91)
at org.camunda.bpm.engine.rest.sub.task.impl.TaskResourceImpl.submit(TaskResourceImpl.java:148)
… 92 more
Caused by: org.camunda.bpm.engine.ClassLoadingException: ENGINE-09017 Cannot load class 'com.listener.TestListener': com.listener.TestListener
at org.camunda.bpm.engine.impl.util.EngineUtilLogger.classLoadingException(EngineUtilLogger.java:146)
at org.camunda.bpm.engine.impl.util.ReflectUtil.loadClass(ReflectUtil.java:111)
at org.camunda.bpm.engine.impl.util.ClassDelegateUtil.instantiateDelegate(ClassDelegateUtil.java:46)
… 137 more
Caused by: java.lang.ClassNotFoundException: com.listener.TestListener
at org.springframework.boot.web.embedded.tomcat.TomcatEmbeddedWebappClassLoader.loadClass(TomcatEmbeddedWebappClassLoader.java:72)
at org.apache.catalina.loader.WebappClassLoaderBase.loadClass(WebappClassLoaderBase.java:1188)
at java.base/java.lang.Class.forName0(Native Method)
at java.base/java.lang.Class.forName(Unknown Source)
at org.camunda.bpm.engine.impl.util.ReflectUtil.loadClass(ReflectUtil.java:88)
… 138 more